Hello there!
I have an idea about henperor (that people in discord server was looking for it )
I know some people tell this idea before, but my idea is the most balanced boss.
We have seen the henpire forces and his apprentice many times.
Then let's add henperor!
Attak Steps :
Attacking of him has 3 parts ( of course 1 & 2 are the same ).
Part one :
Step one :

he comes up and turns on his saber.
Step two :
he spins his sabers and goes to left up corner
Step three :
he comes to the center of the page and shoots zap, in direction of his body and ship, 4 times.
Aaaaah, I could not take screenshots in part one of zap.
Then return…
Part two :
It's the same part one but he loses one of his sabers.

Part three :
Step one :

he comes to the center of the page and shoots 8 rays of electricity ( just like his apprentice );
Step two :
he goes to the left up corner and shoots two rays of electricity to right.
Then return…
Music :
about music I must say there are 3 kinds of music :
part one : low
part two : medium
part three : high
Video :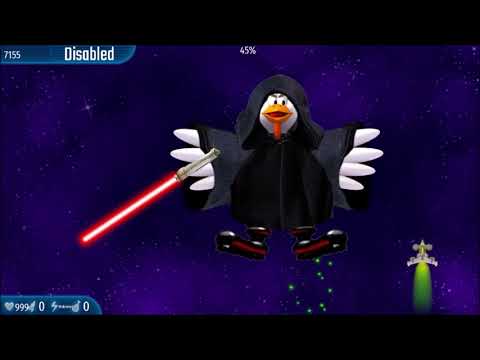 For you to understand better. (IA Please be sure to watch this video )
I hope you like it and enjoy playing it
Download from here : Darth henuse.zip - Google Drive
I spent weeks on this project, so please support me by liking this post.
Do you want it ???
Thank you very very much.